St Francis Community Church, Hamilton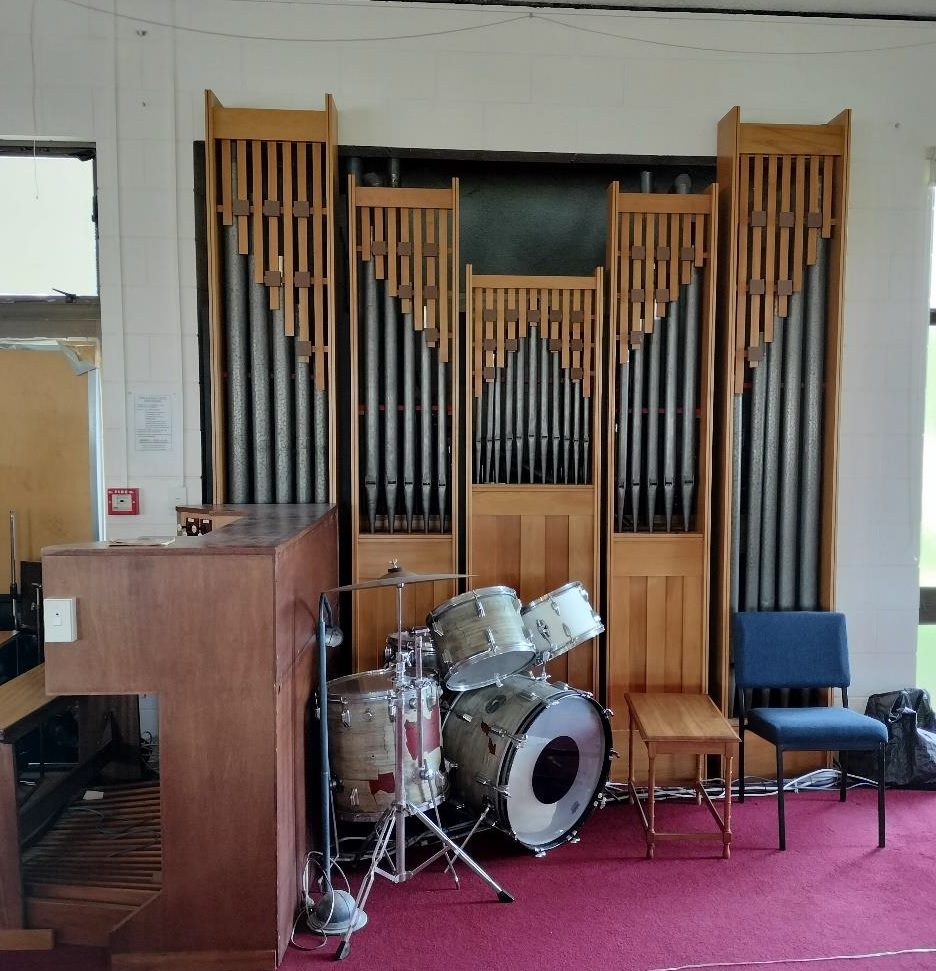 Built by Stevens, moved to this church 1979.
Good working order, all stops work well, will require some tuning. Usual maintenance stopped in early 2019. Organ works well, and was used in a funeral mid-2022. No concerns about turning on and using.
2 manuals, 28 speaking stops, electric action.
Case 2.8m high, 2.8m wide. Internal dimensions for room with pipes and loft motor 2.4m to 2.8m high, 2.8m wide, 2.2m deep. Console & bench 1.4m wide, 1.1m deep.
Contact: Peter Spiller 027-229-6351.